Zoom Teeth Whitening Procedure Available at The CDE
Are you feeling less confident about your smile due to discoloured teeth? We understand how it can happen, whether it's due to your love for coffee, enjoying a glass of wine or quitting smoking. But don't worry, there are professional ways to bring back the radiance of your teeth. At our clinic, we're committed to providing the best care possible, and that's why we offer the Zoom! teeth whitening treatment. Our approach involves using the EMS Prophylaxis Master and the Philips Zoom! system, trusted by dental professionals worldwide. Let us help you achieve a brighter and more confident smile today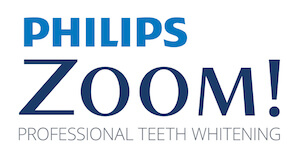 We take teeth whitening treatment seriously, which is why we trust both the EMS Prophylaxis Master and the Philips Zoom! teeth whitening system to achieve professional results.
Some things are just done better together – we have two teeth whitening treatment rooms, which means you and your favourite other can have your smiles brightened simultaneously!
What To Expect
2 Hour Treatment
Our HomeKit whitening system is the perfect solution for those seeking a safe, effective, and convenient way to whiten their teeth at home.
The process is simple and easy to follow. First, we'll provide you with a customized set of trays that are designed to fit your teeth perfectly. These trays are filled with our specially-formulated Opalescence whitening gel, which contains a safe and effective concentration of hydrogen peroxide to gently whiten your teeth. Once you have your trays, you can begin the whitening process at home. Simply apply a small amount of gel to each tray and wear them for the recommended amount of time. Depending on your individual needs and preferences, you may choose to wear the trays for as little as 30 minutes per day, or for longer periods of time.
Over the course of several days, you'll begin to notice a visible improvement in the brightness and whiteness of your teeth. And because our HomeKit system is designed to be used at home, you can whiten your teeth on your own schedule, at your own pace, and in the comfort of your own home.
To schedule your next Zoom Teeth Whitening procedure appointment, Contact Cape Town Dentist
For more information about Zoom Teeth Whitening in Cape Town, or to schedule a consultation, contact The Cape Town Dentist at 021 418 2668. We will be happy to answer any questions you may have about our options and help you choose the right treatment plan for your individual needs.
Also, don't forget to have a look at our Results page to see what we can do. We also have a dedicated online shop where we offer the right products to keep your smile sparkling and healthy.
Teeth Whitening Prices & Options
Our Special Superdeal package
Save 49%
R

7500

Per Month
4 x 20 min sessions for superior results, indicated for first-time whitening patients or when teeth need to whiten more than 3 shades
+ Airflow Dental Cleaning (Worth R1595)
+ Opalesense Professional Homekit for maintenance and to whiten teeth even more (Worth R3500)
+ Panoramic X-ray (Worth R995)
+ Artificial Intelligence Diagnostics (Worth R995)
4 x Zoom Whitening
R

5995

Excludes cleaning
4 x 20 min sessions

For superior results, indicated for first-time whitening patients or when teeth need to whiten more than 3 shades
2 X Zoom Whitening
R

3995

Excludes cleaning
2 x 20 min sessions

For patients with mild staining and discolouration or to top-up previous results
Opalescense Profesional HomeKit
R

1750

Per Month
per arch (upper or lower arch)