Zoom Teeth Whitening Procedure Available at The CDE
Discoloured teeth got you down? Yeah, I get it. Perhaps you've worked as a barista for years to support a heavy coffee addiction or maybe you like celebrating the weekend with a couple of glasses of Pinotage at the Dutchess! Or you've just quit smoking but get reminded everyday of it from the dark pigment left on your teeth! Let's talk about professional ways to brighten up that smile once again! It's under there…I promise!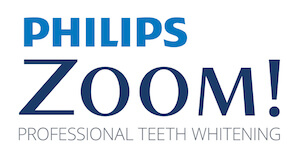 Your lifestyle appears on your teeth; years of drinking coffee, tea, soda, or red wine, as well as smoking, can darken your teeth. Let us put the sparkle back into your smile! The Cosmetic and Dental Emporium's whitening service is both easy and non-invasive, and can remove years of stain and colour from your teeth in a single, one-hour treatment. Follow this link to see what you can look forward to – our results.
Standard Whitening: What to expect
1 hour treatment
After an examination and cleaning have already been completed at The Cosmetic and Dental Emporium Cape Town, we will prepare you for a whitening procedure by having you brush with Sensodyne toothpaste for one week prior to the whitening. This toothpaste will help to relieve any sensitivity, which may be a short-term result of professional whitening. We carefully apply a hydrogen peroxide gel solution to your teeth. We take careful precautions by covering your gums with a block-out resin. The solution will be left on the teeth at 15-minute intervals while a blue light will be applied to activate the gel. Finally, the gel is washed away. Usually after three intervals of 15 minutes your teeth will have whitened three to four levels on the shade guide! A fourth interval may be done if necessary.
A relief gel is applied to your teeth and discussions will take place regarding what food and beverages to stay away from for the next few days….and yes, coffee is on that list (don't worry it's temporary)! Brief sensitivity will occur to even the most non-sensitive people, but will not last long. Brushing with toothpaste like Sensodyne will help, as well as staying away from foods at both extremes in temperatures for the next day or two.
So, get your sunglasses on! It's time to shine!
For more information about Zoom! Professional Teeth Whitening in Cape Town, or to schedule a consultation, contact The Cosmetic and Dental Emporium Cape Town at 021 418 2668. Also, don't forget to have a look at our Results page to see what we can do.
Zoom Touch-Up
ZAR

3500

VAT Incl.
30 Minutes
Product of Philips
2 Sessions with Light
Zoom for Life
Life Kit!
ZAR

7500

VAT Incl.
60 Minutes
Includes Dental Cleaning
Every 6 months you will receive a home bleaching kit from Opulesence